Lotus Pattern Suede TPE Yoga Mat Pad Non-slip 5MM
The lotus design TPE yoga mat is made from the material which is known as thermo plastic elastomeric foam. This material ensures excellent moist absorption and slip resistant qualities of the mat. And having lotus design on the surface makes it look extremely beautiful.
Benefits Of  Lotus Patter TPE Mat:
Lotus pattern TPE yoga mat offers soft cushion feel for your body while doing asana. So you will feel very comfortable on this mat.

It is very easy to clean this mat. You can simply clean it with a damp cloth.

The lotus pattern print on this TPE yoga mat will definitely attract your attention towards itself. And this design will not fade away soon.
Why do I need this?
Yoga mat is needed to help you hold your position on the surface by making sure that your body does not slip while doing yoga. So this will ensure that you can perform the asana in the correct way and do not hurt yourself. Yoga mat also provides thermo insulation. So if you use a mat while doing yoga there will be no loss of heat or energy from your body to the ground.
Product features:
The material that has been used for making the lotus pattern TPE yoga mat is suede. As a result of this, your body will rest at a very comfortable surface while doing yoga.

The length of this yoga mat is 183 cms. And the width of this yoga mat is 61 cms.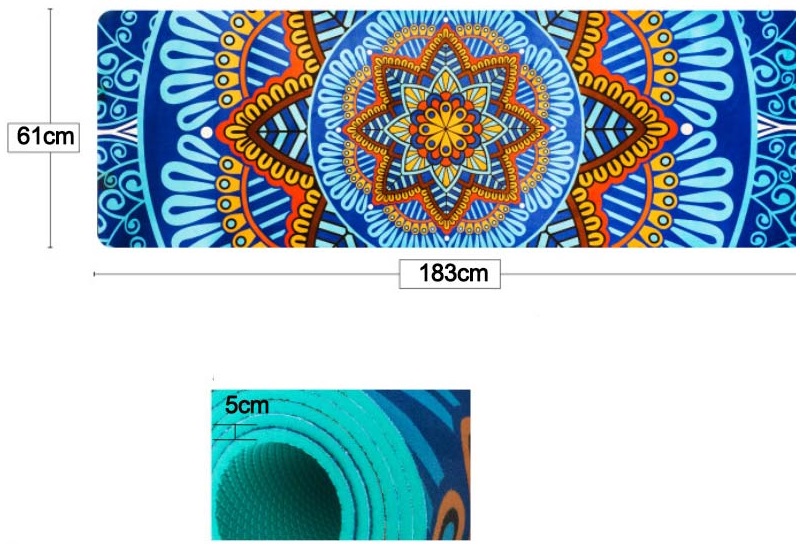 The thickness of the lotus pattern TPE yoga mat is 6 mm. This is the apt thickness needed for performing yoga.

This yoga mat is available in different patterns. The various options present for you are seven chakras, blue gyro and flower pattern.

Another good feature of this lotus pattern TPE yoga mat is that it is light in weight. So you can easily pick it up and carry it with you.
Why this product?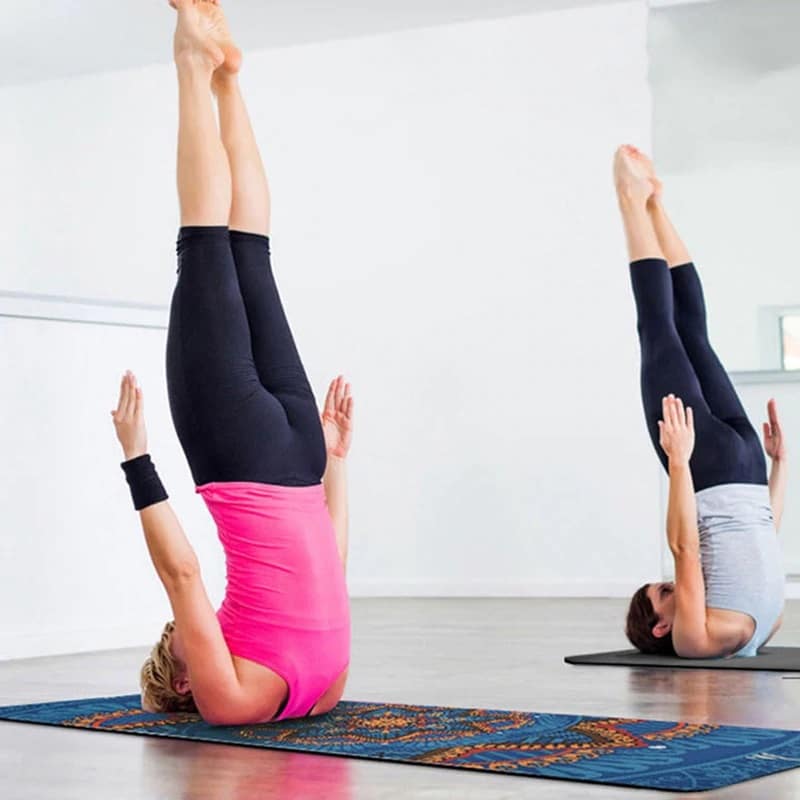 The material used for the lotus pattern TPE yoga mat is slip resistant. You will be in a consistent position while doing your yoga. So your posture will not be ruined.

Harmful phthalates or latex is not used in this yoga mat. So it is not at all harmful for your body.

Also the material of this yoga mat is eco friendly. So apart from being good for your body, it does not do any harm to the environment also.

The beautiful patterns of this mat will definitely attract your attention and will last for long.




TPE yoga mat gives your body joints cushioning and comfortable positioning.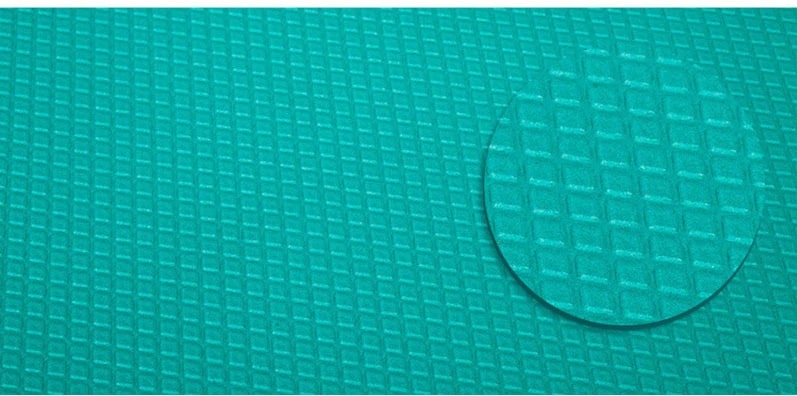 What problems it will solve?
If you use this yoga mat while doing your yoga the problem of slipping will be solved because TPE yoga mat makes use of slip resistant material. Also the problem of putting in too much efforts of cleaning the mat after every use will be solved. This mat can be cleaned simply with a damp cloth. If you do the yoga asana on lotus patterned TPE yoga mat then the problem of hurting your body will be solved. This is because this mat makes use of material that is super soft and cushioned.