Eyebrow Tweezer with Colorful blue and yellow for Fine Hair Grooming and Beauty is a versatile tool designed specifically for precision hair removal and grooming of eyebrows. With its colorful and vibrant design, this tweezer not only serves a functional purpose but also adds a fun and stylish touch to your beauty routine.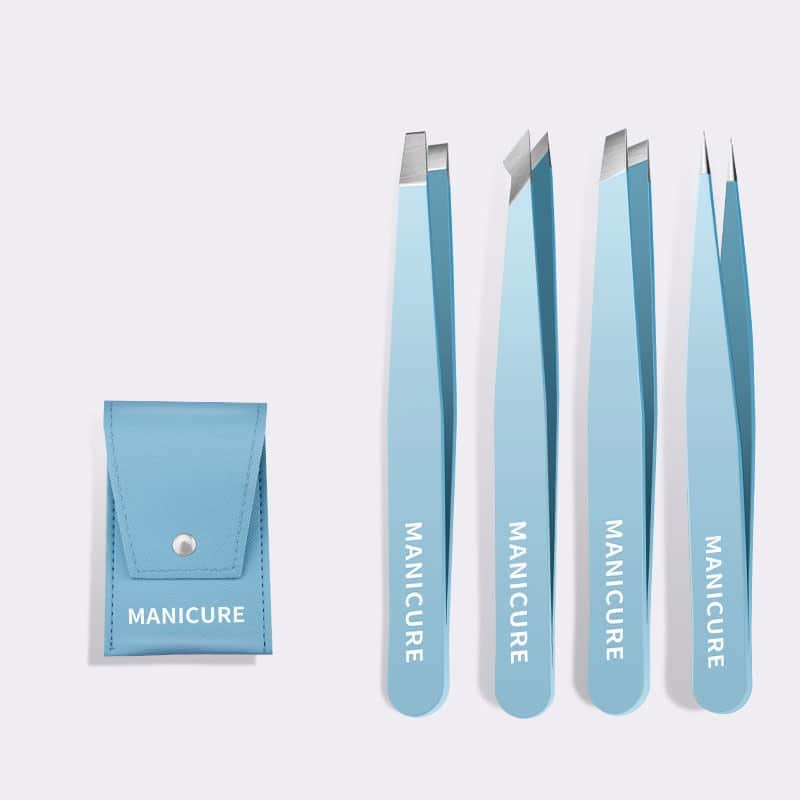 Crafted with high-quality stainless steel, this eyebrow tweezer offers durability and long-lasting performance. The fine and pointed tips are perfectly aligned, allowing for precise and effortless plucking of even the finest and shortest hairs. This makes it ideal for shaping and defining your eyebrows with accuracy and control.
The colorful design of the tweezer adds a touch of personality to your beauty collection, making it a fashionable accessory to have in your makeup bag or on your vanity. It's not just a practical tool, but also a statement piece that reflects your unique style and adds a pop of color to your beauty routine.
Using the eyebrow tweezer is easy and comfortable. The ergonomic design provides a firm grip, ensuring stability and control while removing unwanted hairs. The slanted tips make it easy to grab and pluck hairs from the root without causing any pain or discomfort.
This tweezer is not limited to eyebrow grooming alone. Its versatile design makes it suitable for various beauty tasks, such as removing splinters, applying false eyelashes, or precision hair removal on other parts of the face. Its fine and pointed tips allow for delicate and detailed work, making it a handy tool for any beauty enthusiast.