TPE Yoga Mat with Position Line Non Slip Carpet Mat For Beginners 1830*610*6mm
TPE yoga mats are the mats which are made out of material named TPE. This is special kind of rubber which is recyclable and is super comfortable. This is the reason why yoga mats made from TPE are highly soft and comfortable to use. This makes these yoga mats preferred and loved by people.
Benefits Of Yoga Mat:
TPE yoga mats are slip resistant. You will not slip on these mats while doing the asana. And you can perform them in the accurate way.

It is very easy to clean these yoga mats. So even if they get dirty, you need not worry. It will not take much time to clean them.

They are highly durable. TPE yoga mats will prove much more worthy than you have paid for them.

One of the best things about this yoga mat is that it will absorb your sweat. In case if you accidentally throw water on it, that will also get absorbed. So you feet or body will not slip while doing the yoga.
Why You Need This Yoga Mat?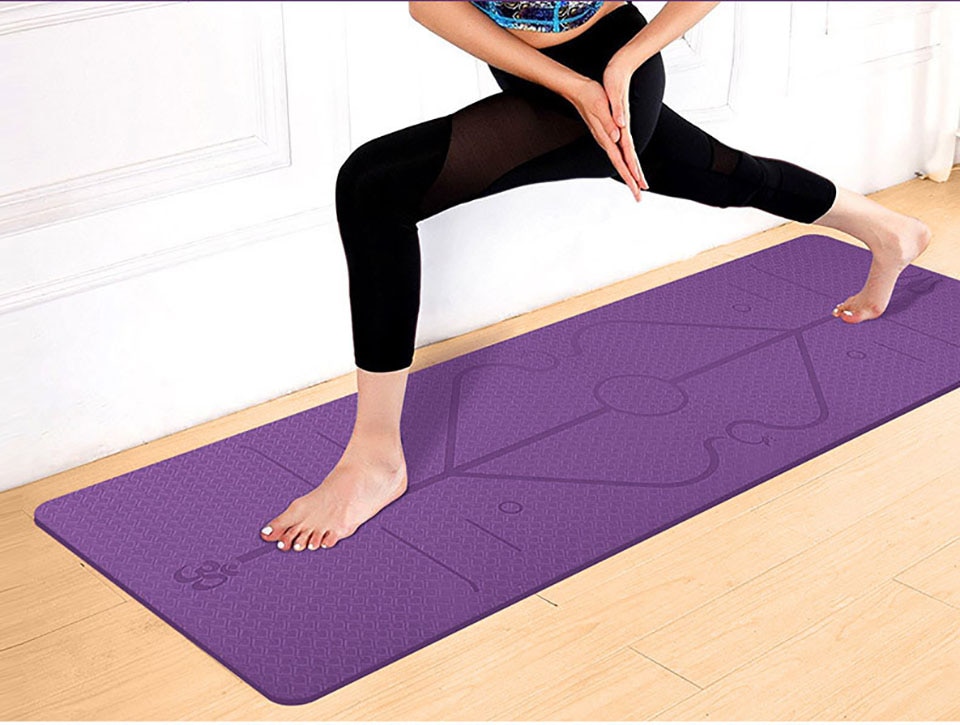 Yoga mat is needed so that you can uphold your body strong on the surface and that you do not slip while doing yoga asana. Yoga mat also provides a type of insulation between the human body and the surface on which yoga is being done. If you do yoga on a mat, there will be no loss of energy from your body to the ground.
TPS Yoga Mat Features:
Long Yoga Mat
This yoga mat is very long. It is 183*61 cm in length. It is not heavy to lift. It just weighs 0.9 kg. So you can easily lift it.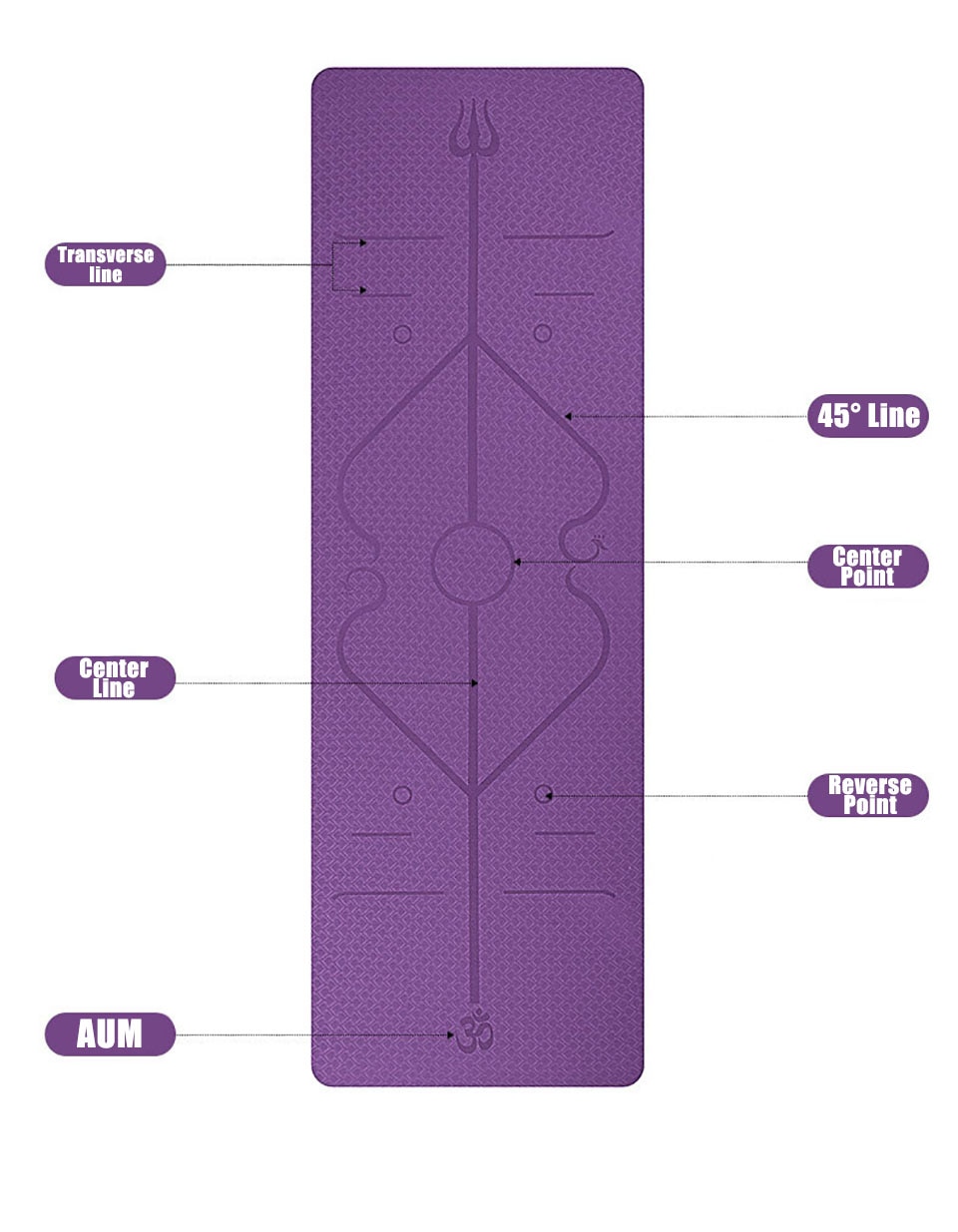 Extra Thick Mat
The thickness of this yoga mat is just apt to perform the yoga asana. The high density of 6 mm provides great support to the users, especially to the beginners.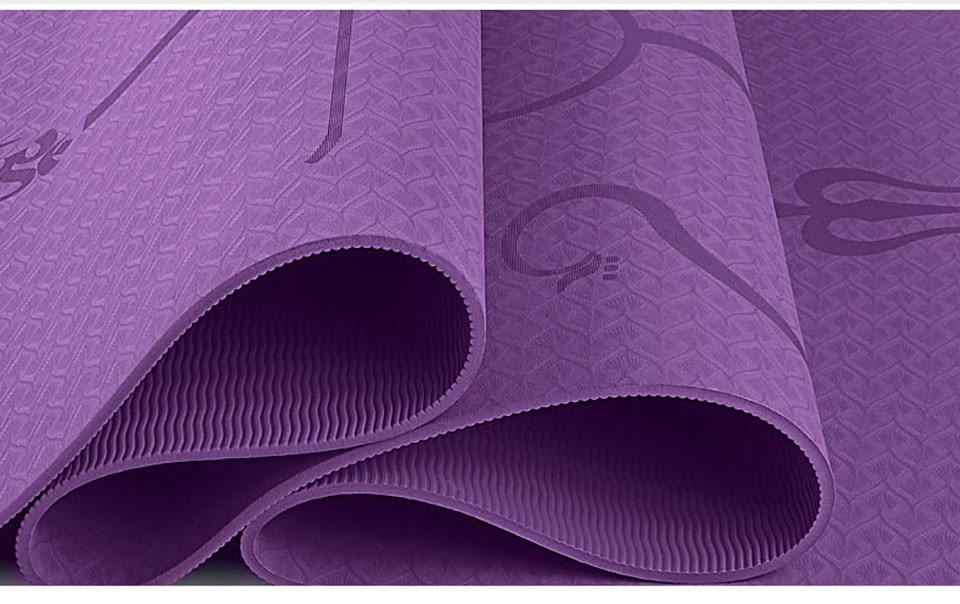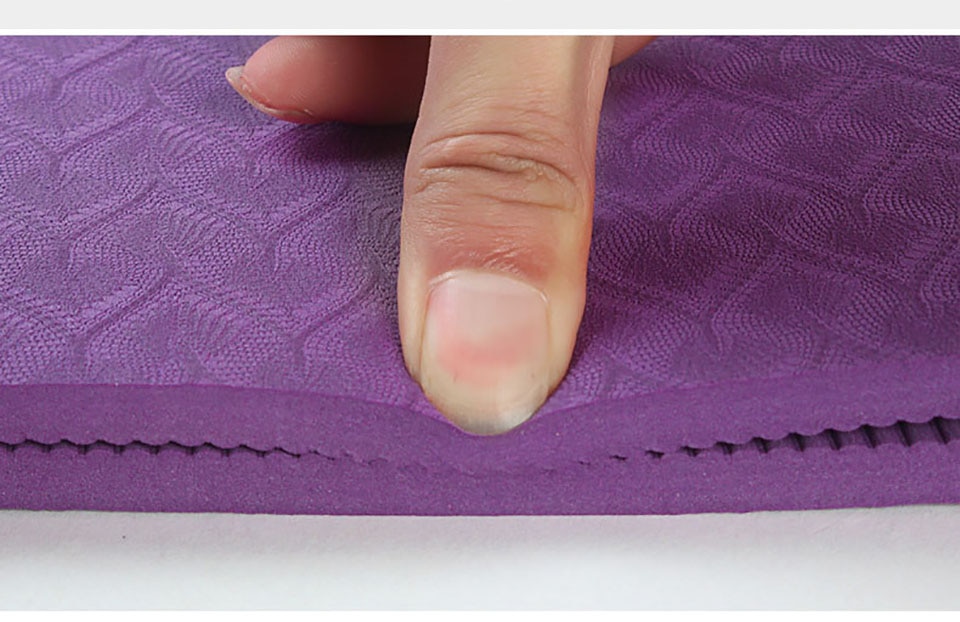 Free Carry Bag
TPE yoga mat comes with a carry bag. So it becomes very easy for you to carry it and it will not get dirty also.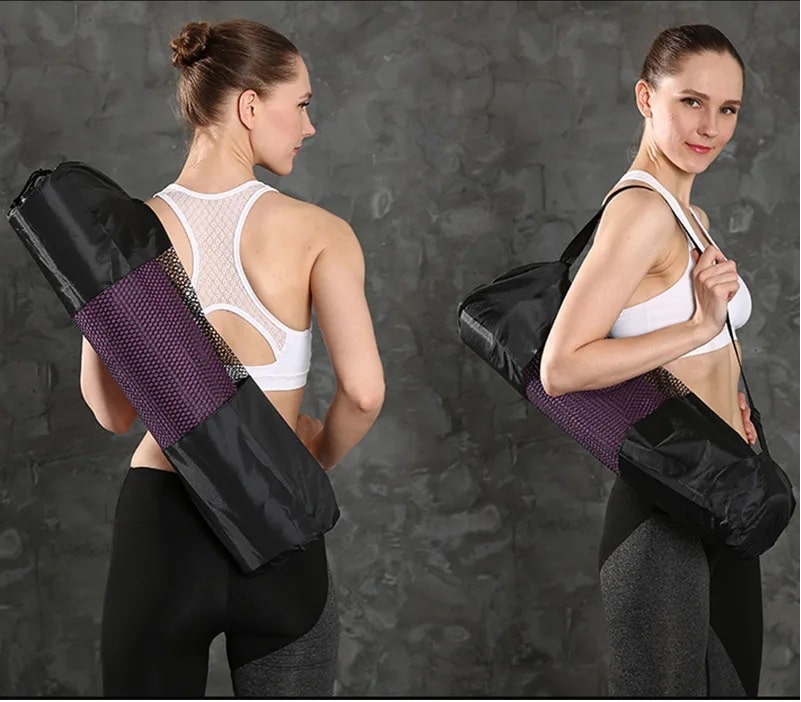 Non Toxic Yoga Mat
TPE yoga mat is made with material which is eco friendly. TPE is non toxic and can decompose also. So it does not harm the environment. It does not have any odor. So it is less harmful for you also.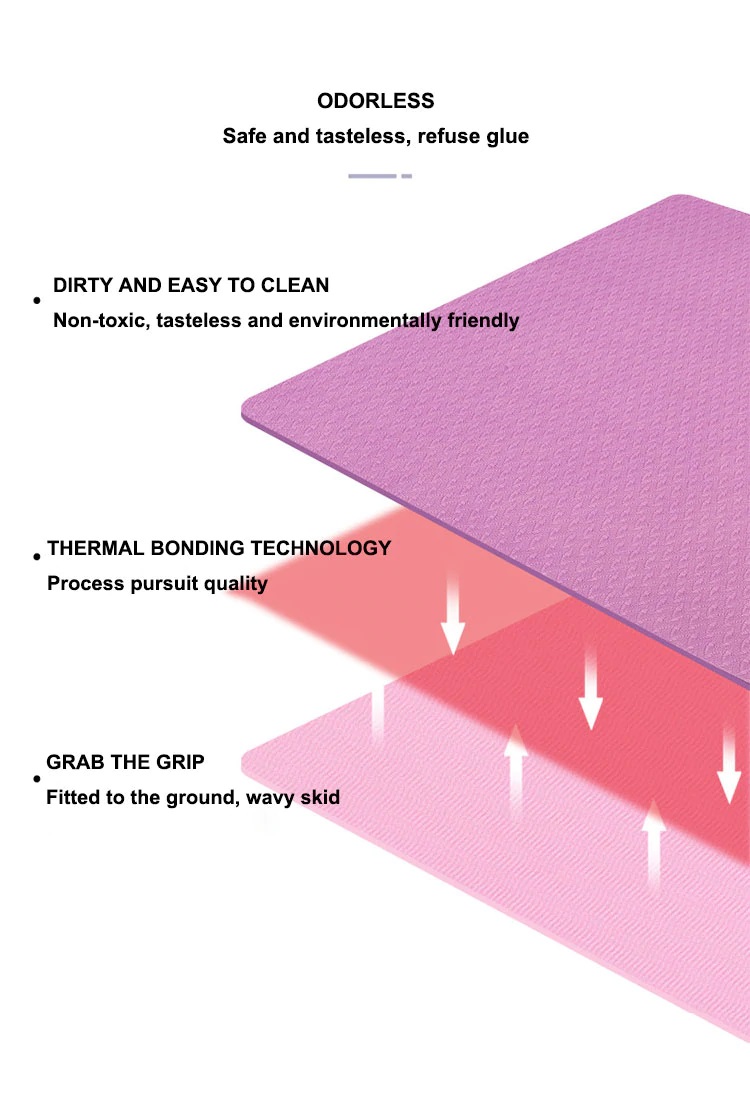 Why This product only?
This yoga mat is much more comfortable compared to the other yoga mats in the market. The joints of your body will be protected with a soft surface on this mat while doing yoga.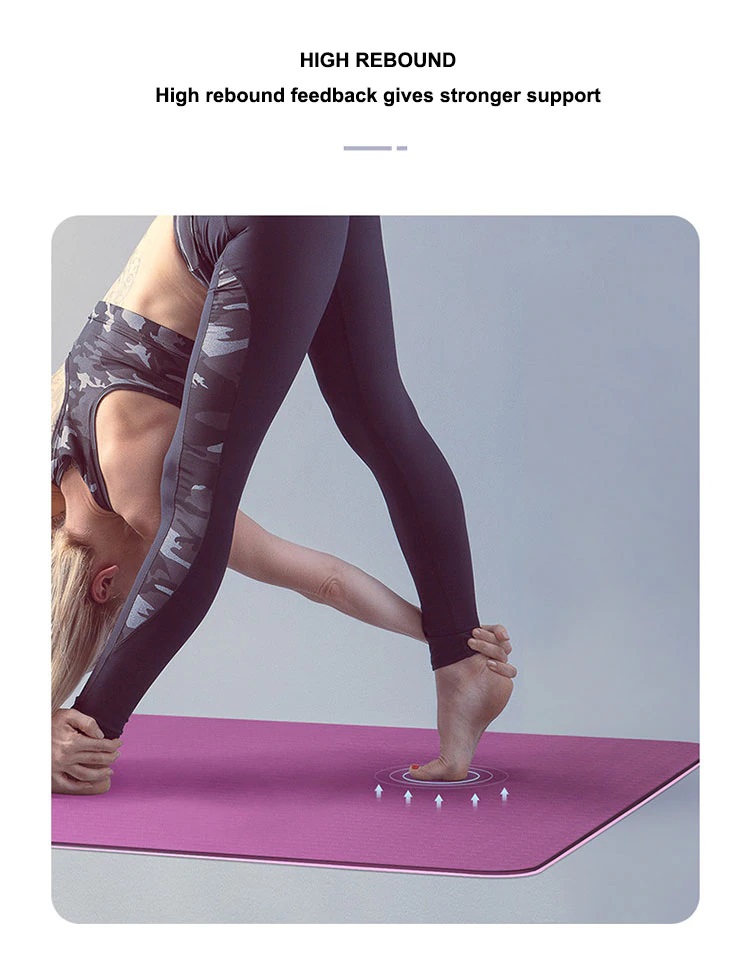 TPE yoga mat is highly known for its feature of high slip resistance. It does not let you slip while doing yoga. And such high slip resistance is not offered by other yoga mats.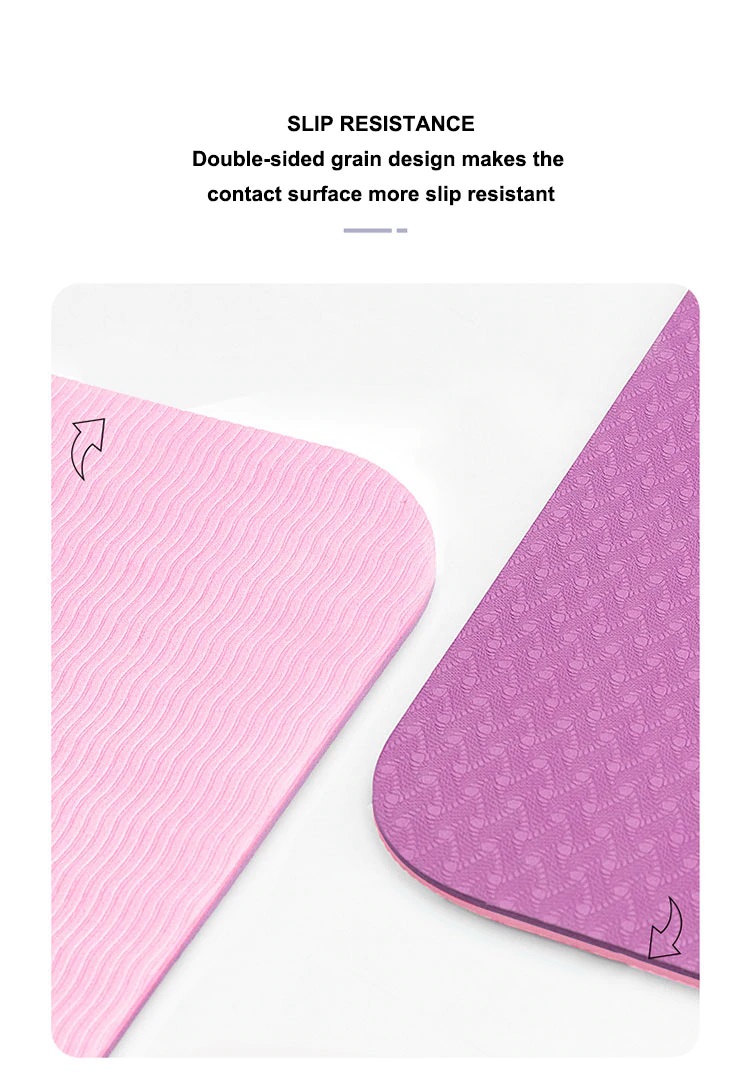 The feature of being water proof and odor less adds to the strength of this product. Also in case if it gets dirty, you can clean it without much efforts.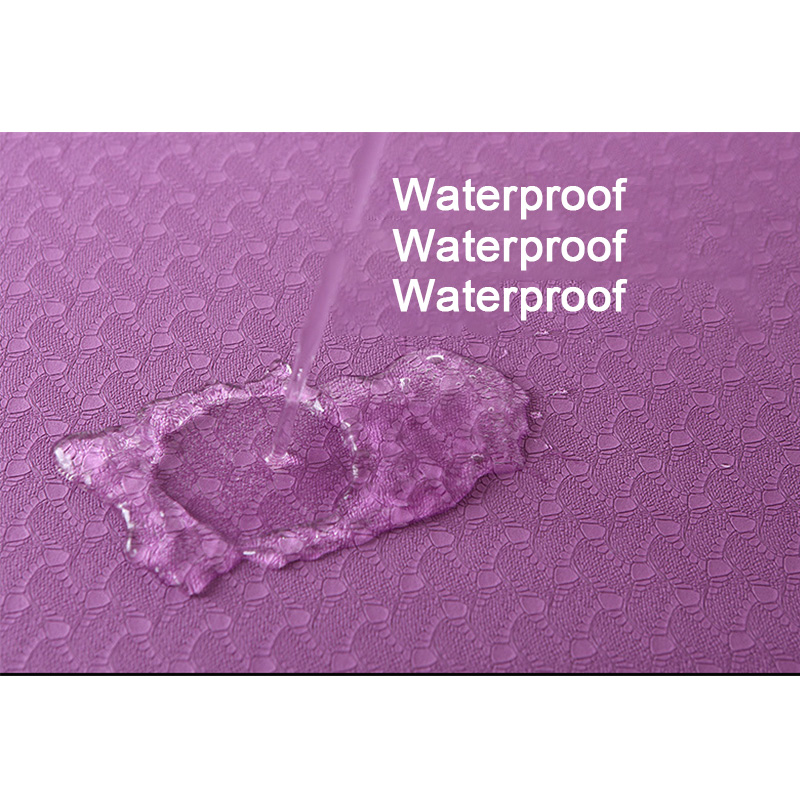 What problems will it solve?
If you use TPE yoga mats, you will not slip off the mats while doing the asana. So you can do yoga with more precision and accuracy.

Your body joints will not be uncomfortable any more. These joints will be cushioned by a soft surface on this yoga mat.

It will provide support to the users for doing yoga in the right way. And will prevent loss of heat and energy from the body to the ground.
Frequently Asked Questions
Are TPE yoga mats good?

A) TPE yoga mats are made from material which is soft and foamy. These mats make sure that the joints of the human body are protected with soft material at the time of doing yoga. Also they provide supreme quality cushioning to the users and provides supports and stability for doing all kinds of asana. Thus TPE yoga mats are good

Are TPE yoga mats safe?

A) TPE yoga mats are made from material which eco friendly and foamy. These can be decomposed, are recyclable and are also odor free. So they are not only safe for the humans but are also safe for the environment.

Is TPE mat better than PVC mat?
A) PVC mats are toxic during manufacturing. They are toxic to the end users and also at the time of disposal. On the other hand, the TPE mats are highly eco friendly and made from material which is safe for human body also. TPE mats do not use glue, are odor free and tasteless. Definitely TPE mats are better than PVC mats.
Video Description of the product
[arve url="https://www.healthresource4ustore.com/wp-content/uploads/2020/07/Yoga-Mat-Video.mp4″ /]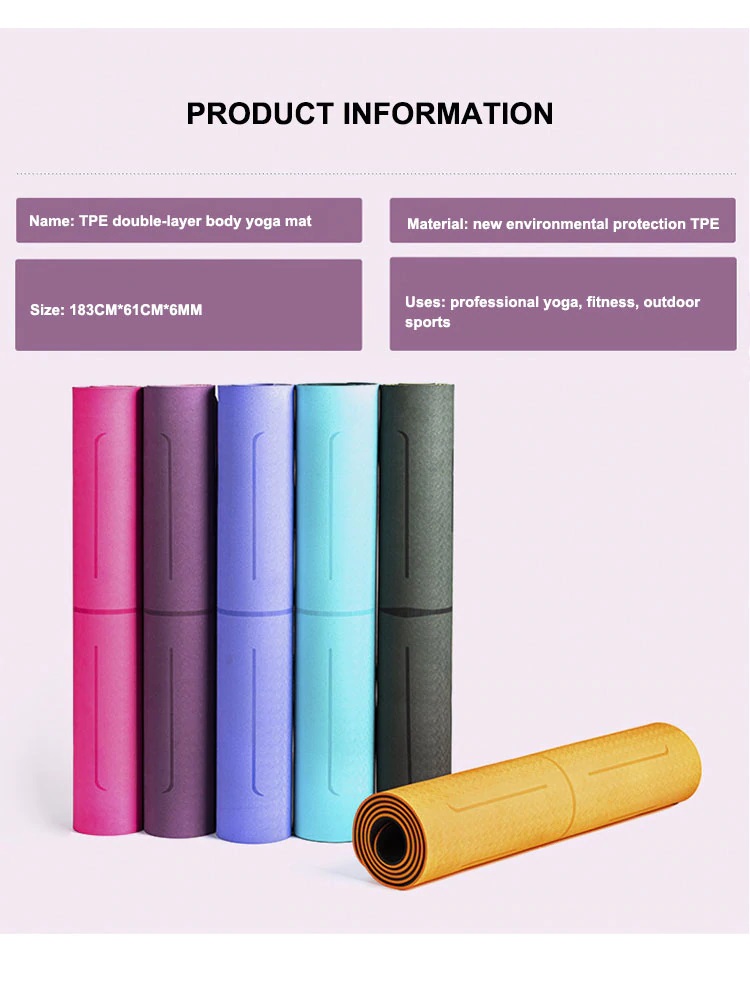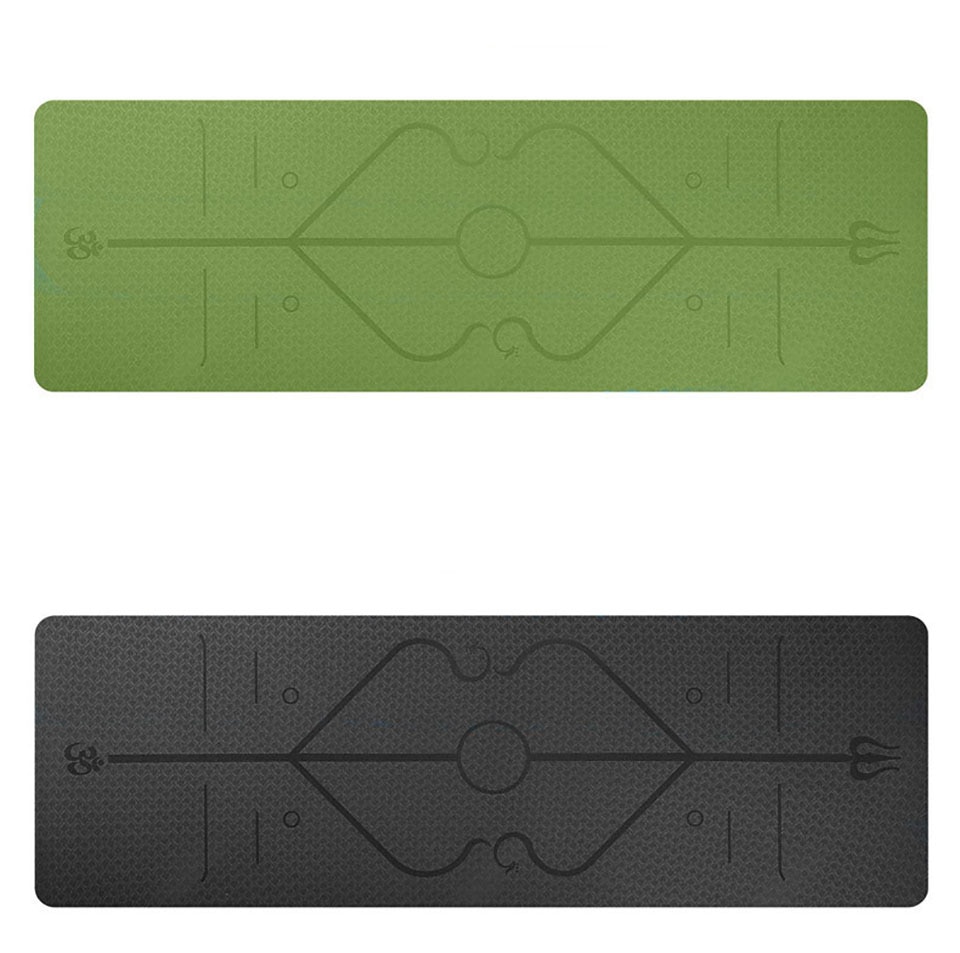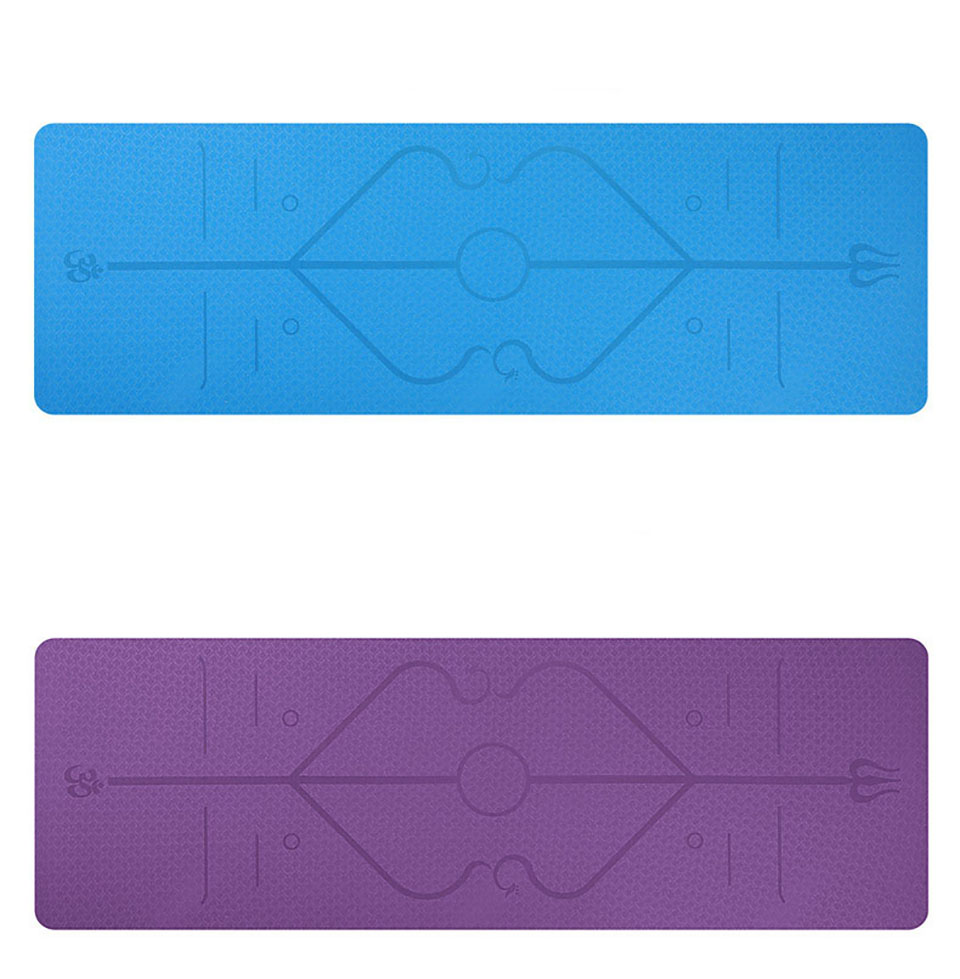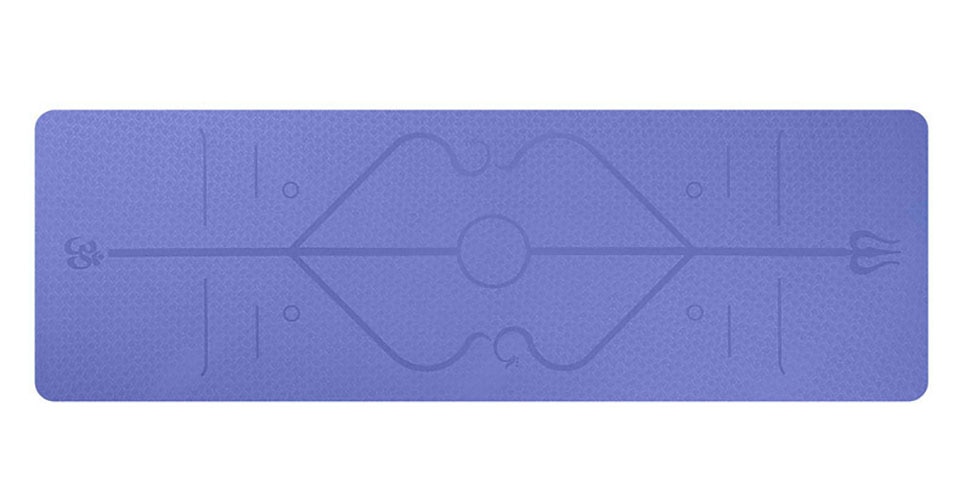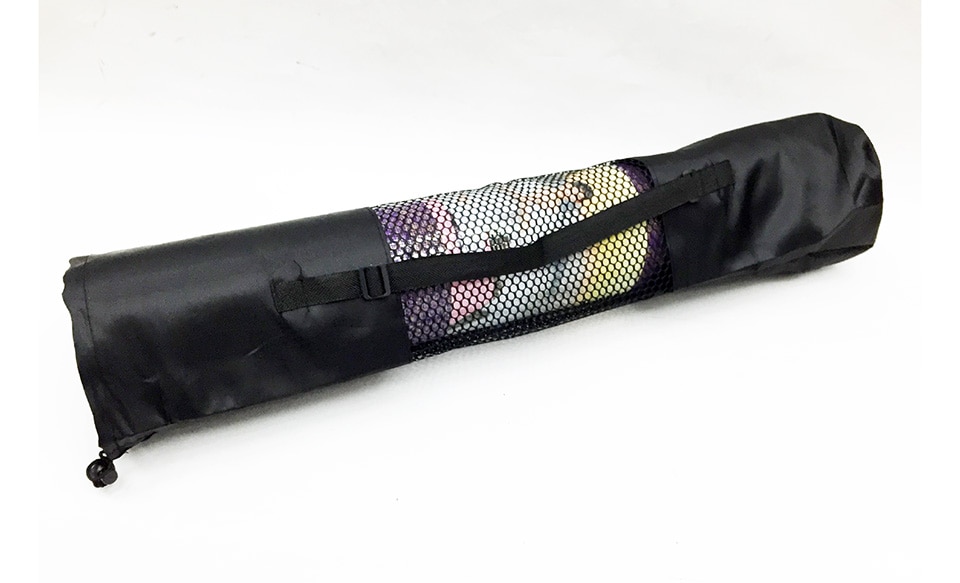 Features:
Waterproof and Anti-slip: Special design make the yoga mat great grip and slip free, even if you sweat a lot

Made with Eco-Friendly Material-TPE: TPE is recyclable, decomposable, non-toxic and Odor-less so it is harmless to you.

Perfect Thickness: 6 mm high density mat can absorb impact on joints and give a great support for users of any level, especially beginners.

Extra Long:183*61 cm (72*24 inch) ,Light Weight: 0.9 kg (1.8 lbs) convenient to carry

Come with one black carry bag, so you can carry and storage the mat nice and easy.
Specification:
Item Type: Yoga Mats

Material: TPE

Size: 183 x 61 cm / 72.05 x 24.02 inch

Thickness: 6 mm  / 0.24 inch

Weight: 0.9 kg / 1.98 lbs
Packet Includes:
1 Pc x Yoga Mat

1 Pc x Carry Bag