Electric Blackhead Remover Pore Vacuum Suction
Electronic black head remover nose cleaner is a product that is used to clear dirt and black head from your face. It can also be used to treat acne and wrinkle problems. And all this is possible because of the supreme quality vacuum technology used by this product. It does not squeeze or cause any other irritation to your face.​
Benefits of Blackhead Remover Nose Cleaner:
It is one of the safest ways of removing black heads and dead skin from your face.

It can be charged again and again. So there is no limit to the number of times you can use it. It is long lasting and durable.

It is small in size. So it becomes very easy to carry this device from one place to the other.
Why do you need this?
A black head remover product leads to the removing of the black head making your skin look healthy. Also after removing it black heads with this product your skin will have even skin tone. This can increase your confidence of presenting yourself in front of others.
​

Features:
Professional Pore cleaner 
If you like the idea of vacuuming/sucking out the stuff out of your pores, This is the one for you; No more squeezing, picking, touching the gunk. Simply vacuum out without damaging your tissues.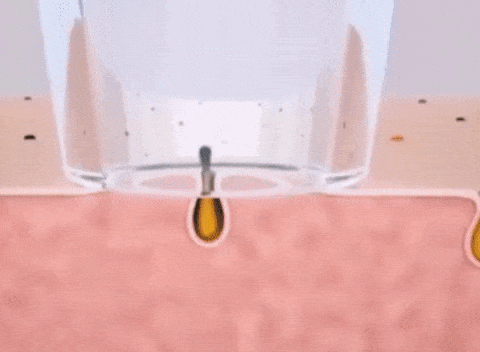 Safe & Effective
Adopt innovative upgraded vacuum absorption technology for super strong suction to effortlessly suck out blackhead, whitehead, dead skin, make-up residue, acne and pimple without hurting your skin, non-irritating and painless to avoid side effects.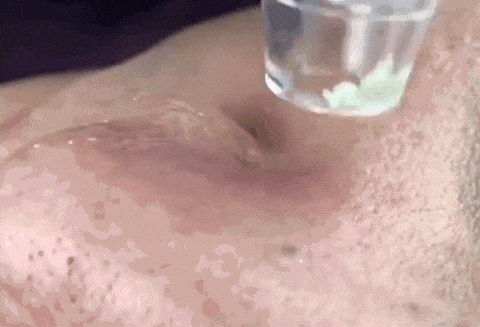 Multipurpose Application
3 adjustable suction levels and 6 replaceable suction heads for free adjustment, widely suit different skin types and work on different skin areas, fully meet your custom pores cleaning demands.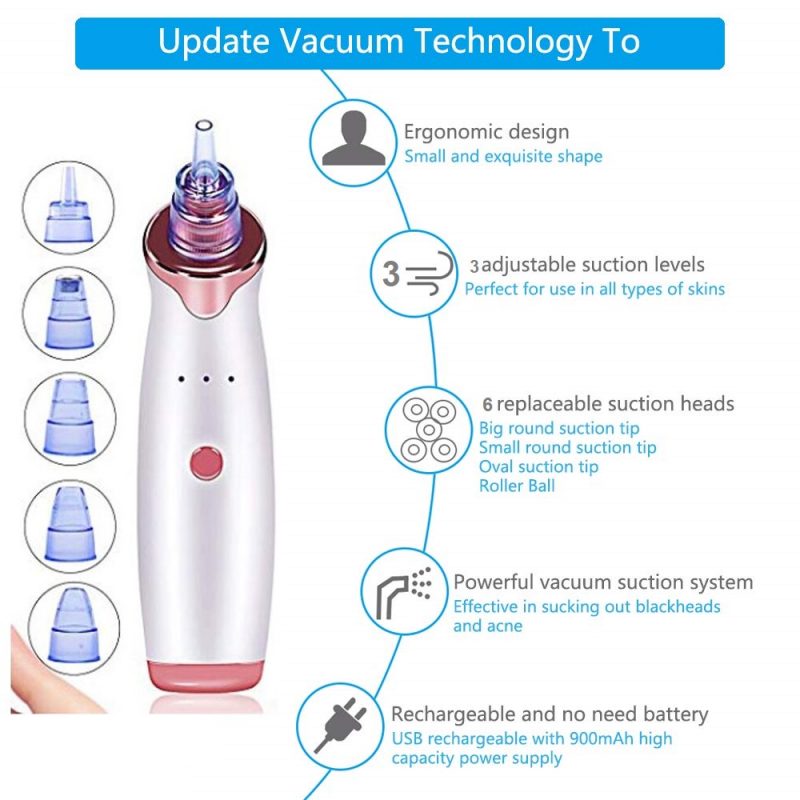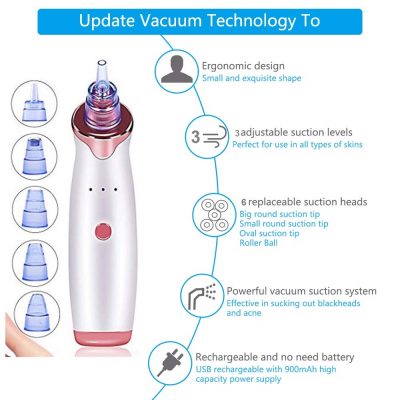 Easy Operation
One button control, you can conveniently power on/off and switch suction stages, user friendly to operate for instant enjoyment.
Clear Indication
High definition LED display provides direct indication of suction levels, remain battery power and working status for real-time monitor to get prepared for the next use.
Stable Power Performance
Built-in 380mAh rechargeable polymer battery can be charged by USB charging, you can practically access power supply via PC, tablet computer, adapter, power bank and other USB-enabled devices.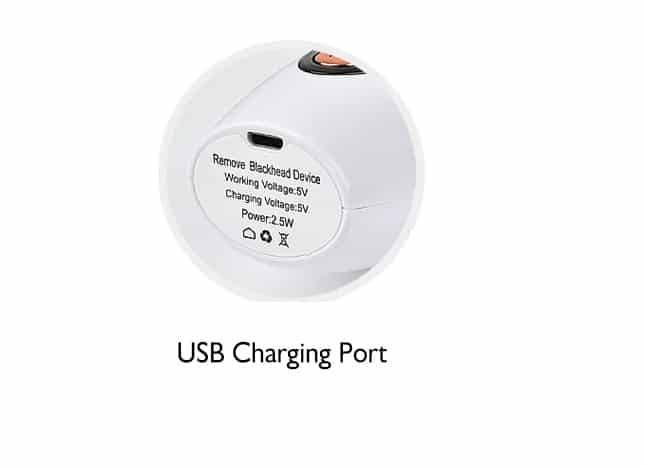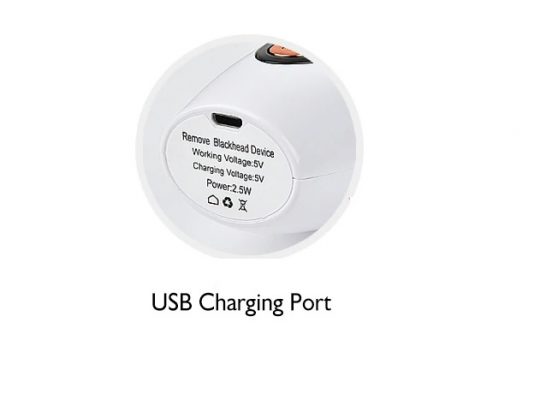 Reliable Quality
Ergonomic streamline body and high quality ABS material allow for comfortable holding grips, durable for long time use.
Compact Size
Lightweight and portable design, suitable for home and travel use with carrying breeze.
Why this product?
The working voltage of electric black heads remover is 5 V and it's suction strength is <62 KPa.




This product should be used because it is very easy to use this. It is user friendly and can be operated with only one button.

It has been made from high quality ABS material which provides good grip to the user and is long lasting.

The vacuum technology used in this product is meant to clean your pores without damaging your skin tissues.

It suits all the types of skin. So, people of different skin types can use single product only.
What problems it will solve?
The electric black heads remover removes the problem of black heads, dirt from your skin. And that too without causing any irritation to your skin. Your skin tissues will also not be damaged with the use of this. Also you do not have to visit expensive dermatologist for the purpose of cleaning your skin.
Frequently Asked Questions
Is it safe to use electric black head remover nose cleaner?

A) There is no pricking or squeezing of your skin to remove black heads. Only the dirt is sucked out of your skin. That means it will not do any damage on your skin and your skin tissues will be absolutely safe after its use. So it is definitely safe to use.

Is it worth buying this product?
A) The price of electric black head remover nose cleaner ranges from $26 to $35. And in this much range only you get 3 suction levels and 6 different suction heads. Also it is suitable for all skin types. It can be recharged again and again and is highly durable. So it is totally worth its price. Rather you will get more than you pay for.
Kindly Noted:
The Product is NOT suitable for the following people:

1.People with skin disease, skin allergies, dermatitis and severe sunburns.

2.People with skin injury, eczema and swelling.

3.People who just recover from a surgery.

4.People with physical, sensory or mental problems are suggested to use under a guardian's direction.
Package Included:
1* Vacuum Electric Blackhead Remover Cleaner(Main Unit)

6* Replaceable Suction Head

1* USB Cable

1* User Manual