TIRED OF WASTING MONEY ON GETTING YOUR EYEBROWS DONE?!
Keeping the eyebrows neat is everyone's goal. The easiest way to accomplish that is of course by allowing your hair stylist to groom you. But for them that have their brows grow a bit fast than required then you have to learn how to maintain it all by yourself.
You will, therefore, need an excellent eyebrow trimmer to make your look completely and neat. There are other tools that you could use for trimming like scissors and combs, but again using a trimmer is way easier and less dangerous.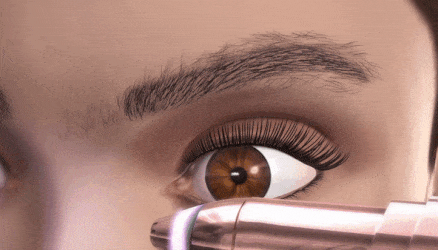 No More Tweezers!
TrimaBrows Eyebrow Trimmer is an everyday maintenance clean up tool to be used in between your regular eyebrow wax or threading appointment. It is not recommended for shaping your eyebrows.
It is important to note that when using any new hair removal method, your hair regrowth will need to adjust. Please allow your eyebrows to become accustomed to TrimaBrows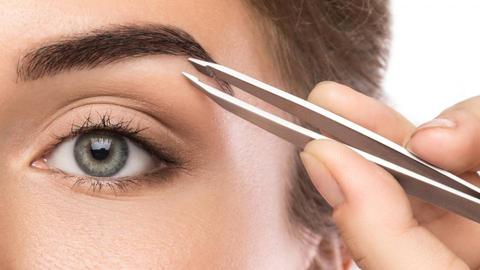 FIT FOR EVERYONE
TrimaBrows™ can be used by everyone. Its hypoallergenic 18-carat gold-plated head allows it to adapt to different skin types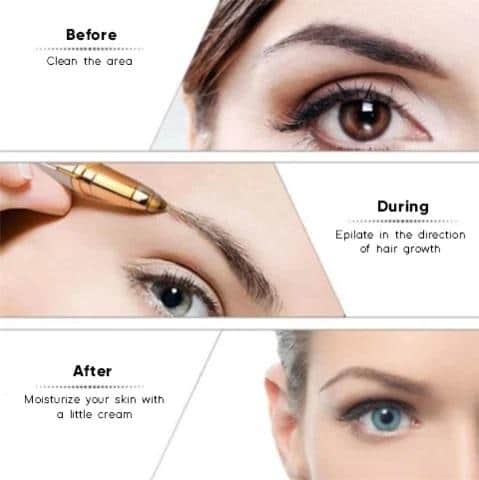 .
Perfect for Eyebrows
Precision tip helps remove unwanted hairs and maintain eyebrows. Target the smallest areas to maintain those perfect eyebrows.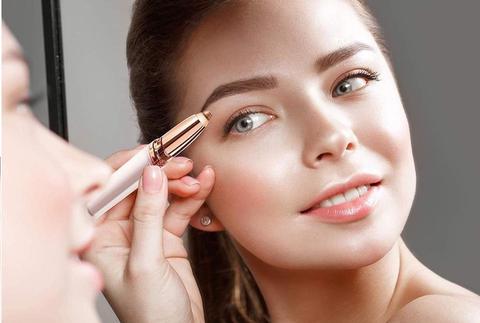 BENEFITS – WHAT'S IT FOR YOU?
The electric eyebrow shaver does not pull hair when shaving, will not cause the pores.

Fast shave, with no pain at all, makes shaving a pleasure.

Let the hair removal incision be tidy and keep the skin smooth.
Gold-plated head is used to prevent allergies, to ensure greater skin hygiene, and to protect sensitive and delicate skin.
FEATURES – HOW'S IT FOR YOU?
SAFE AND INSTANT PAINLESS: Built-in LED light. The 18K gold-plated head is hypoallergenic and gentle on all skin types. No nicks, redness, or irritation. Instantly and painlessly erase the extra hair, without the pain of removal! Perfect for sensitive skin.
STYLISH AND PORTABLE: The electric shaver designed and stylish hair remover is portable, mini lipstick style makes it a considerate companion for your confidence and beauty, you can use it anytime and anywhere.
EASY TO USE FOR ALL AGES: For optimal results, the electric remover should be used on clean, dry skin free of makeup or cream. Pull skin tight and move the unit in small, circular motions. Hold like a pencil, use like an eraser. Perfect for quick touch-ups.
TRAVEL FRIENDLY: For many female friends, trimming is part of their daily beauty routine, which is why we have made sure that the electric razor is compact and lightweight, being perfect to take with you in any trip.
Package Included:
Battery Type:
1 x Electric eyebrow repairer
USB Charging Type:
1 x Electric eyebrow repairer

1 x cleaning brush

1 x instruction manual