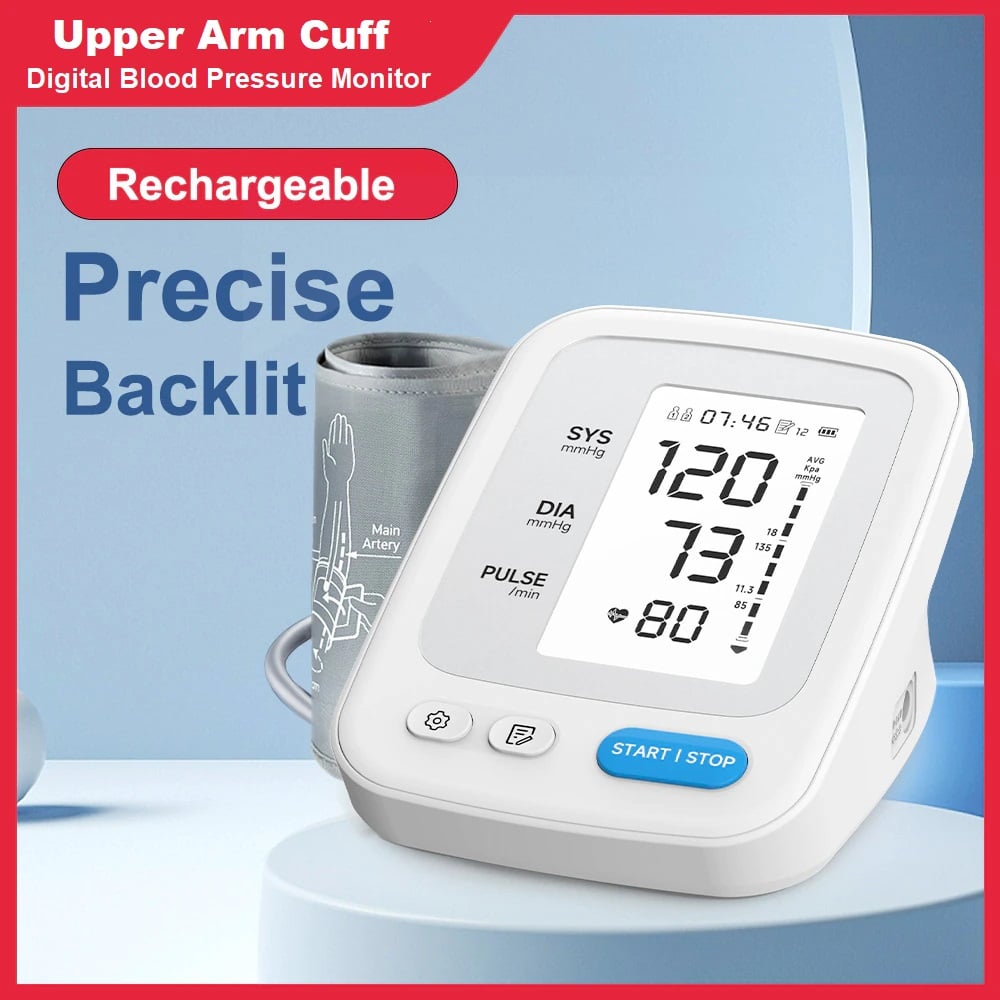 NEW-YK-BPA1
Brand new rechargeable arm test blood pressure monitor with backlight
Blood Pressure Monitor
Accurate measurement
Accurate pressure measurement, better health for more families
New Upgrade
All-round Comfort Measurement
Upgrade Precision Chip
Ensure Accuracy
Rechargeable Lithium Battery
Long Battery Life
Backlit Large Screen
Large Font Display
 Notes: 
Avoid eating, smoking and strenuous exercise for 30 minutes prior to blood pressure measurement.

 Sitting is the correct measurement posture for measurement of blood pressure, and the Cuff and the heart should be on the same level.

 Please be quiet while measuring, and do not move your arms or body.

The monitor of this model should be tied on the left arm.

 When continuous measurement is made on the same person, loosen the Cuff to have the arm rested for at least 3 minutes before next measurement.

 Avoid electromagnetic interference above 10V/m during measurement. The possible sources of interference may be from TV, mobile phone, microwave oven, X-ray, etc.

Remove the batteries when the product is not in use for a long time to prevent the battery from leakage.
Package List
Packing Box

Upper Arm Bandage

Blood Pressure Monitor

Charging Cable 

User Manual